Providing Intelligent HVAC Solutions
Specialising in the installation and maintenance of commercial and industrial Heating, Ventilation and Air Conditioning (HVAC).
Commercial Aircon Installation
We provide solutions for a broad customer base and a range of trusted products. We can provide timely, cost-effective engineered solutions for your business.
AIRCON PROPERTY MAINTENANCE
We work with you to establish and implement a maintenance program to ensure the comfort and safety of your staff and clients.
COMMERCIAL PROJECT CONSTRUCTION & Design
Our experienced team of engineers and designers are continually implementing innovative work practices to exceed your design and construction expectations.
intelligent energy solutions
We provide a range of intelligent energy solutions to save your business money, lower your carbon footprint and add significant value to your property.
About Us
Our company vision is to be a leader in the HVAC mechanical services industry that is admired for its people, partnerships and performance.
Over 25 years experience
We are a WA based company with over 25 years of experience in the HVAC-R industry. We employ the services of HVAC-R industry specific OHS, Quality and Environmental specialists.
Best materials & partners
We guarantee all projects will be completed to an exceptionally high standard as proven by our established partners and projects.
Professional Standards
FreeFlow, as a Company, are also a registered Refrigerant Trader; and are proud to say we follow compliance with the governing body (ARC) to the finest details.
What does all this mean?
FreeFlow is certified to purchase and handle refrigerant in all aspects of  HVAC-R.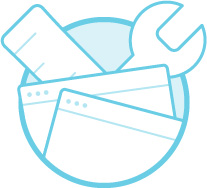 24/7 Breakdown Assistance
We offer an extensive 24/7 breakdown assistance. See our FAQs for more information.
Intelligent Energy Solutions
We provide businesses the opportunity to source & install their own 'energy farms', which after 3 years of installation, pay for themselves. Our 'energy farms' are equipped with the latest batteries and inverters to store and convert energy.
Harnessing the power of the sun to produce clean, renewable energy is not only a viable option to reduce your company's carbon emission, it also is a proven method of reducing overall energy usage, and subsequently, operational costs.

Our complete range of LED products is built to meet the highest Australian standards and provide a minimum saving of 50% on energy usage compared to conventional lighting. We have full control of the entire manufacturing process and delivery service. We are capable of providing custom products due to our engineering teams wealth of experience, and deliver our quality products at a very competitive price as we cut out the "middle man" and supply to you direct.

The future benefit of an embedded network is the profit made from on sale of energy. In residential buildings this profit can offset Strata fees or be placed into a sinking fund for future use. As a total metering solutions provider, we offer a complete program of expert metering services for new buildings, as well as products and systems to upgrade existing metering in the retrofit market.

Our state-of-the-art EGP Monitoring System ensures that our clients have full access to live data, highlighting faults, failures and underperformance, whilst diagnosing issues as and when they occur. Our clients also enjoy a full 5-year system warranty on all systems, providing peace of mind knowing that your solar energy system is in good hands.

Intelligent Energy Savings
Average savings with LED Lighting
Average savings with Solar
Tarm Michielsen
Managing Director
Gary Dunn
Project Manager & Energy Consultant
Glen Kovac
Project Supervisor
Sharna McKeown
Accounts & Admin Manager
Andras Desi
Lead Service Technician
Nick Jobanputra
Lead Service Technician